Catalog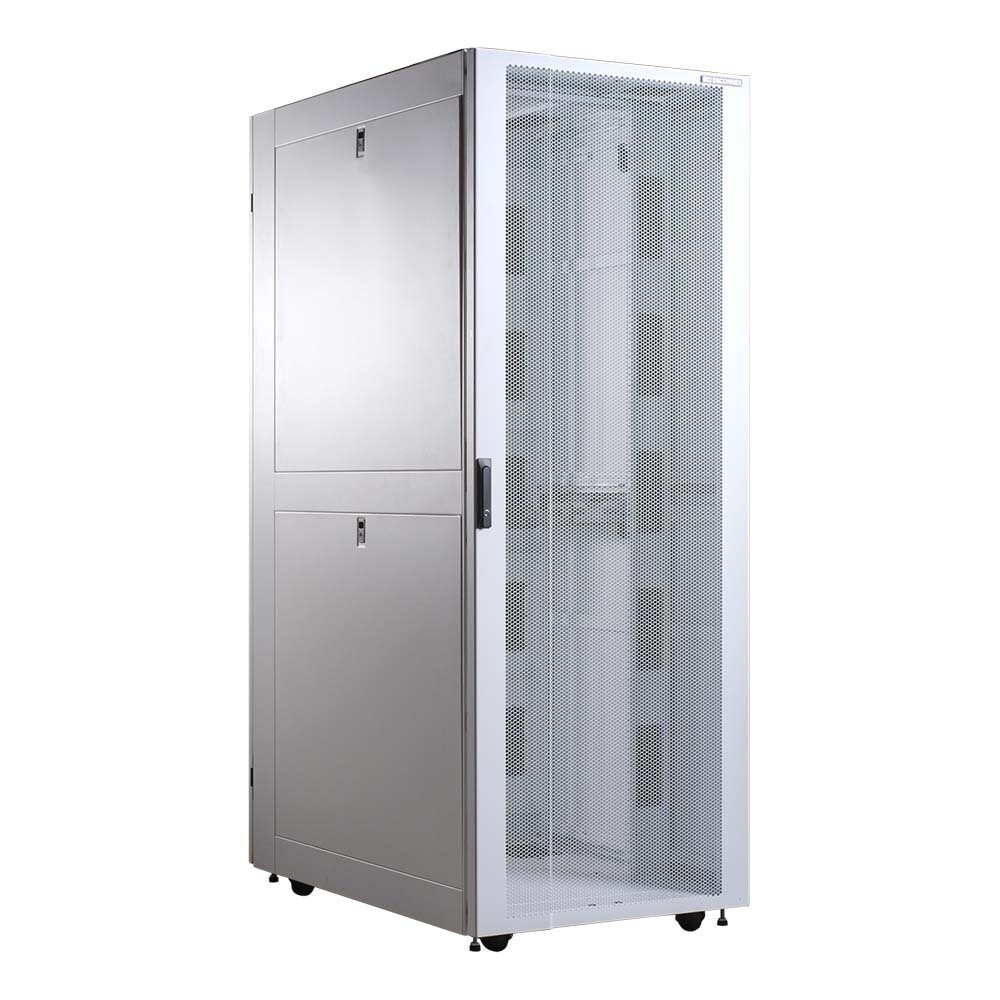 InfiniRack Data Center Cabinet
IR-XDDHH-XXXXX-XXXXXX
The below selections are just the beginning. Reach out to our team to explore everything that's possible with InfiniRack.
Product Details
Specifications and Compliance:
See "Documents" tab
Configured-to-order, the InfiniRack was designed to adapt to the needs of nearly any data center design and is ready to handle ever-growing cable and power densities. It features a variety of cable management options, excellent load ratings, and a structural design that maximizes usable internal space and airflow. The InfiniRack is easy to customize, move/transport, maintain, and reconfigure, allowing for seamless deployment no matter the scale. With over a million possible configurations, it's redefining what a data center cabinet should be.
The above selections are just the beginning. View the datasheet in the "Documents" tab, browse the webpage, or reach out to our team to explore everything that's possible with InfiniRack.
Applications:
Traditional data centers, including enterprise, colocation/MTDC, and hyperscale.
Rack-and-roll and rack-and-stack deployments.
Enterprise networks.
High-density deployments.
Large-scale deployments.
Features:
Configured-to-order with infinite potential. InfiniRack offers configuration options to suit nearly any data center environment—millions of possible configurations.
Recessed PDU mounting. InfiniRack has dual PDU channels integrated into the frame's rear corners to address an industry-wide problem of PDUs interfering with 19″ EIA spacing in 23.6" (600 mm) wide cabinets.
Adaptable and adjustable PDU mounting. InfiniRack's PDU mounting brackets are easily adjustable to accommodate most standard PDU heights and allow for toolless mounting.
Low-profile frame design. InfiniRack's low-profile frame design maximizes internal usable space.
Vertical cable management. Our finger-style vertical cable managers feature toolless installation and removal and are available in short or long-finger designs (distributed in 1U increments).
Vertical cable manager upgrades. Our Pro options include a lashing panel to support cable bundles and relieve stress on cable terminations and a hinged cover to keep everything concealed.
Horizontal cable management. The 31.5" (800 mm) wide cabinet features a front-to-rear cable trough providing a dedicated cable pathway through openings in the equipment mounting rails.
Excellent load ratings. InfiniRack features a static load rating of 4,000 lb (1,814 kg) and a dynamic (rolling) load rating of 3,000 lb (1,361 kg).
Heavy-duty casters. InfiniRack comes standard with four 2.5″ heavy-duty casters providing easy transport when not on leveling feet.
Efficient airflow management. 80% perforated doors, brush-sealed cable openings on the top panel, and an optional air dam kit ensure effective supply and exhaust air separation.
Ships preassembled. All cabinets ship preassembled with any accessories already installed in customer-specified locations, eliminating issues of staggered component delivery, wasted packaging, and on-site assembly.
Reversible doors. The front door features quick-release hinges. They can be configured and reconfigured to hinge on the left or right side.
Choose your lock type. InfiniRack's swing handle door can be configured with keyed, combination, or electronic lock types.
Clear markings for easy mounting. The mounting rails are clearly marked, and depth markings on the interior frame assist with positioning and aligning the equipment rails.
Data Sheet:
Technical Drawings:
Miscellaneous Documents:
Not seeing a configuration you need? Just reach out. We can find your solution.
Save this product for later