Catalog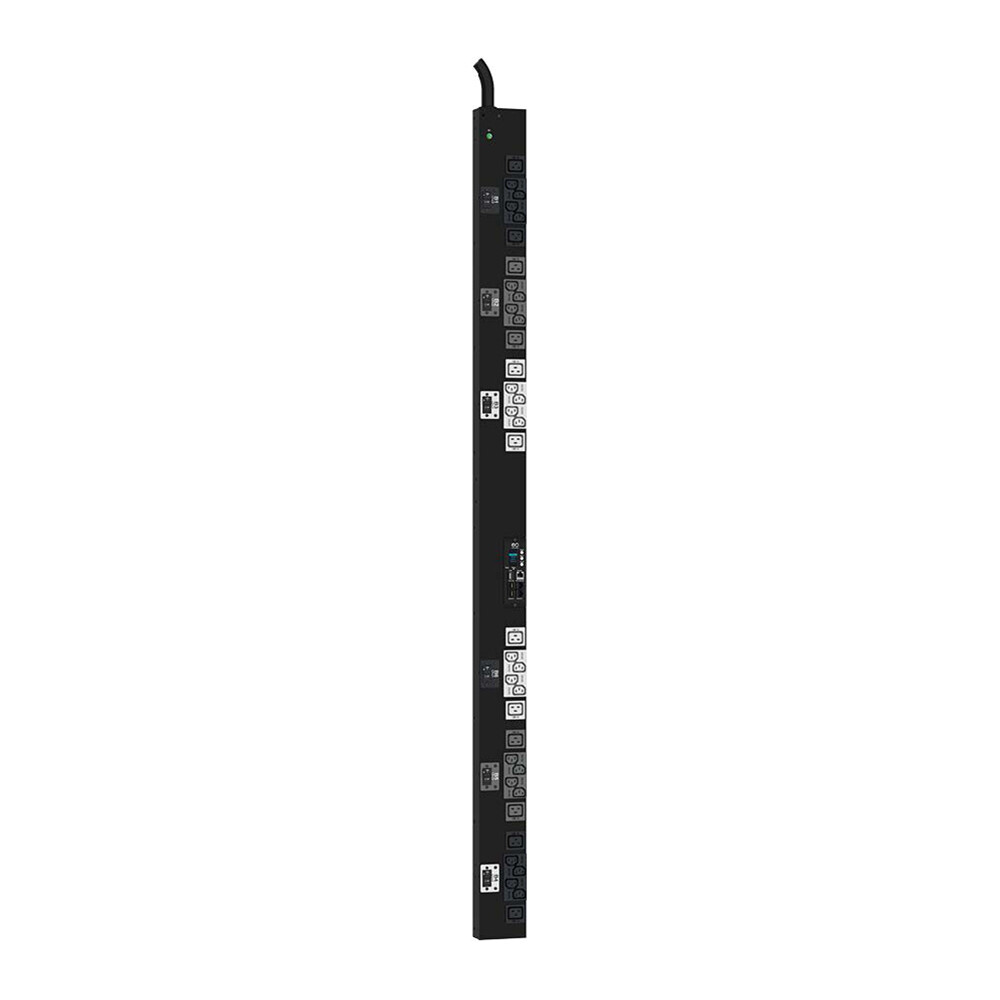 Inlet-Metered PDU (0U) – IEC Input Plug
ECX-MV
Your one-stop shop for data center and IT infrastructure products. Bundle solutions to save.
Product Details
Specifications and Compliance:
See "Documents" tab
The Enconnex line of Inlet Metered PDUs distribute power to devices in the rack and offers real-time phase, circuit breaker, and inlet level metering and network monitoring of power loads for overload avoidance, capacity & load balancing, and energy use optimization. A hot-swappable network management control allows for future upgrades and enhanced MTTR. Up to 8 optional environmental sensors and security access handles can be connected and managed through the PDU. These PDUs can be managed by web UI, telnet or SSH, SNMP, or RESTful API.

Applications:

Environments that require energy metering
MDF, IDF, Data Center, Computer Room, Data Room Environment
Colocation facilities
Features:

Real-time phase and circuit breaker metering and monitoring of power loads
Remote PDU access management
Environmental monitoring to detect temperature, humidity, and water leaks (up to eight sensors)
Consolidation of IP address management by a daisy-chain of up to four PDUs
Conforms to the following standards: Redfish API, RESTful API, IPV6-SSL/IPsec, SNMP V3
Integrates with DCIM and BMS
Sensors Available as Optional Accessories:
Temperature Sensor
Temperature and Humidity Sensors
3 Temperature Sensors and 1 Humidity Sensor
Leak and Water Detection Sensor (Rope Type)
Datasheets:
Technical Drawings:
Miscellaneous:

Not seeing a configuration you need?
Just reach out.
We can find your solution.
Save this product for later