Catalog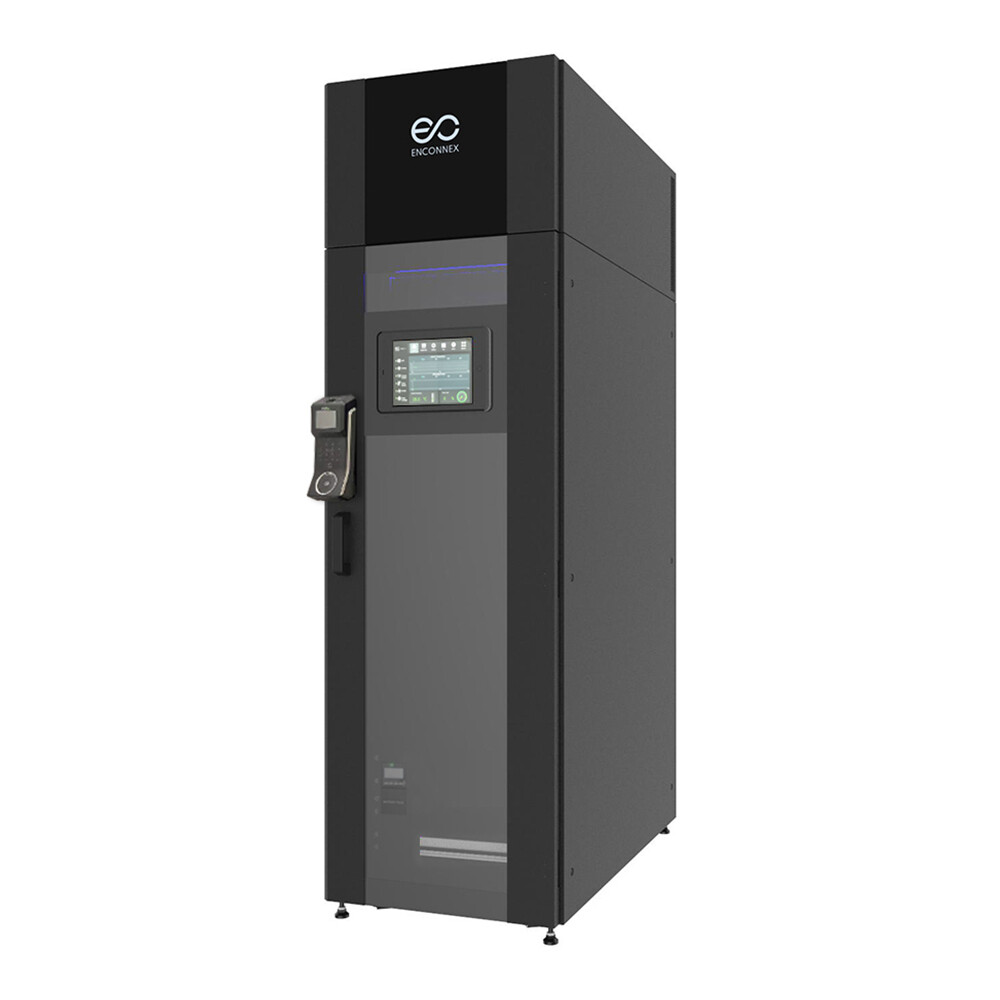 EdgeRack 3P
ECX-ER3P-42UCE
Your one-stop shop for data center and IT infrastructure products. Bundle solutions to save.
Product Details
Specifications and Compliance:
See "Documents" tab
The EdgeRack 3P Series Secure Integrated Cabinet from Enconnex is a fully integrated enclosure system that provides the power, cooling, management, and security you need in a small footprint. Equipped with 3.5kW of cooling, power management, environmental sensors, remote monitoring, and intuitive controls, this turn-key solution is 100% ready to be outfitted with whatever equipment you need for your business to be successful. The EdgeRack 3P is ideal for areas where space is limited and/or heat levels could be a concern and is a perfect solution for small to medium offices, retail outlets, educational institutions, and remote edge computing locations.

Applications:

Small to Mid-Sized Offices
Educational Institutions
Remote or Branch Offices
Medical Facilities
Retail Stores
IT Test Labs
Clean Room Environments
Product Features:
Top-mounted, self-contained cooling unit with efficient variable frequency technology for managing up to 3.5kW of cooling capacity
Integrated monitoring system with HMI touch-screen for intuitive system management and monitoring
Power control module with breaker panel for precise power management and protection
Electro-magnetic, auto-opening door system forces the doors open in emergency high-heat and power outage situations
Magnetic, movable temperature/humidity and smoke detection sensors for monitoring your enclosed environment
Water leakage detection cord at the bottom of the unit to quickly alert you to any moisture risks
Front double-layered glass door and split metal rear doors with smart locks provide a secure solution for your IT equipment
Locking side panels for quick side access and added security
Product Benefits:
Smart Cabinet Solution: The entire IT infrastructure (network, storage, and compute) can be housed in one enclosed cabinet that works in traditional and nontraditional IT space. A fully integrated design that lets you load your equipment and go.
Efficient Cooling: An integrated 3.5kW top-mount cooling unit efficiently cools your critical IT gear by blowing a curtain of cold air down the front of your cabinet.
Increased Security: All of our doors and side panels are locking, creating a secure system for your critical IT systems.
Reduced Footprint: Save space by consolidating and securing IT equipment in a single cabinet footprint.
Integrated Management: Built-in monitoring system with touch screen UI to make it easy to view, receive notifications and control the units running status. Monitors controls and alerts on hardware functioning in the system for the UPS, air conditioning, temperature and humidity sensors, and other intelligent equipment.
Smart-sensing: Temperature/humidity, smoke, and leak detection sensors are included to help you monitor your enclosed environment.
Power Management: The included power distribution module provides power line protection and management, UPS service bypass (for applications with UPS installed), surge protection, and power metering.
Not seeing a configuration you need?
Just reach out.
We can find your solution.
Save this product for later